The Everglades Youth Conservation Camp (EYCC) was established in the late 1960s by individuals and organizations that deeply cared about conservation, protecting wilderness areas, and preserving a way of life. The camp facility is now owned and operated by the Florida Fish and Wildlife Conservation Commission (FWC) under the Florida Youth Conservation Centers Network (FYCCN) and accredited through the American Camping Association. EYCC's summer programs feature a unique conservation education theme with outdoor adventure activities in south Florida's ecosystems, as well as time to relax, have fun, and make new friends.
In addition, EYCC serves as a rental use facility from September to April for diverse public use. FWC provides monthly Hunter Certification Courses, and the Becoming an Outdoors Woman program. The rental user groups include the boy and girl scouts, Hospice, sport organizations, and many more. The staff of EYCC also provides programming for public, private, and charter schools from Tuesday to Thursday of each week.
The facility is 252 acres located in the 60,000 acre J.W. Corbett Wildlife Management Area in western Palm Beach County. The site features 10 air-conditioned cabins, two bath houses, an air-conditioned dining hall, an aquatic activity lake for swimming and paddle sports, a fishing pond, archery and shooting ranges, Campfire Island, a 1.3 mile boardwalk trail and other hiking trails.
EYCC has a strong working relationship with a variety of conservation stakeholder groups who volunteer thousands of hours to maintain the camp and assist with programs for youth.
Visit our Facebook page at: https://www.facebook.com/Everglades.Youth.Conservation.Camp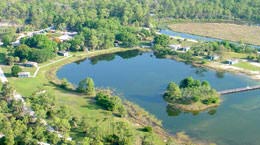 SYCC Pages
OCCYC Pages
EYCC Pages
JBYCC Pages
Map
BTYCC Gallery
EYCC Gallery
EYYCC Gallery
FEYCC Gallery
FF Gallery
OCCYC Gallery
TYCC Gallery
WIPNC Gallery