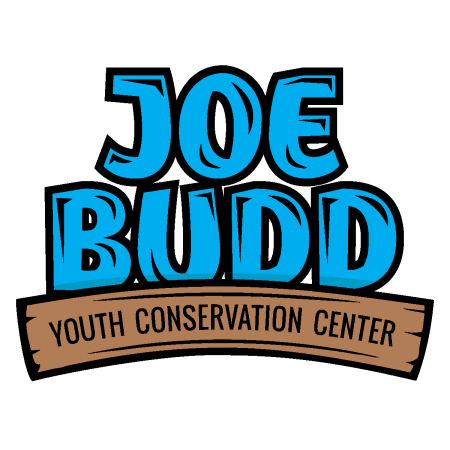 Joe Budd Youth Conservation Center (JBYCC) is 12,000 pristine North Florida acres located just outside Tallahassee. We host summer day camps June through August and school year programs for families and classrooms August through May. Our school year programs include fields trips, night hikes, public events, and retreats, including classroom and outdoor hands-on learning for kids of all ages. JBYCC's conservation education programs are designed to give kids and families positive, memorable experiences in the outdoors and kds are provided with all the necessary equipment and supervised instruction for: hiking, birdwatching, camping, archery, wildlife discovery, survival skills, and fishing in our well-stocked 15-acre pond. Joe Budd's is a local treasure trove of education and adventure!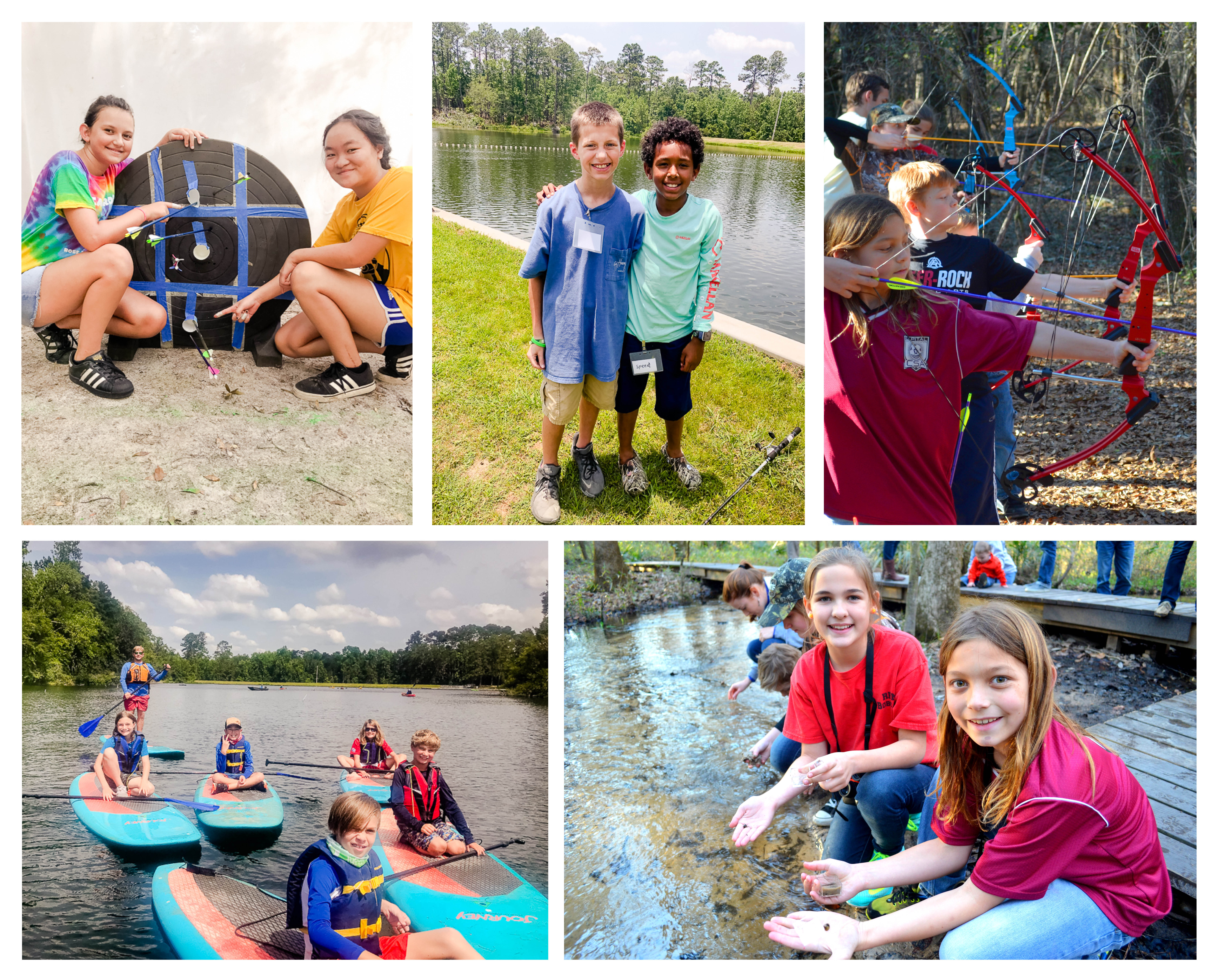 Field Trips
Field trips specially-designed to fit your classroom's needs! JBYCC's campus is open to school groups Monday-Friday from 9:00 a.m. to 3:00 p.m. For more information, visit: Field Trips
In-School Programs
Have an environmental educator come to your school! Beginning September 2021, JBYCC staff are thrilled to present their brand new in-school programming, featuring curricula correlated to Florida Science Standards and STEAM. Our schedule is flexible, accommodating a single class or several throughout a school day. While the programs are designed to be hosted outdoors, they can be modified for indoor presentation in cases of bad weather. All we need is an outdoor pavilion or open field. All programs are free and will provide the necessary supplies. For more information and to see the specific programs offered, check out our flyer.
Family Programs
JBYCC offers unique single family experiences, hosting one family per weekday for a variety of outdoor experiences including fishing, hiking, pond studies, bird watching, archery, and wildlife discovery. This uniquely-structured family programing is available September through December, 2021, from 10AM-2PM.For more information, visit: Family Programs
Night Hikes
A night hike education adventure for the whole family, including story time, moon and constellation viewing, exploring your senses at night and learning about nocturnal animals' nighttime adaptations. From 7:00PM-8:30PM. For more information and 2021 night hike dates, check out our flyer.
Survival Workshops
JBYCC offers survival workshops periodically for 6th-8th graders. Kids will learn how to build a shelter, navigate the woods, start a fire, and camp overnight in a tent! All supplies are included. $60 per child and pre-registration is required. To see information about our next workshop, check out our flyer here.
Conservation Education
The goal of the Joe Budd Youth Conservation Center Network education program is to complement and enhance classroom learning, educating all visitors on conservation stewardship and encouraging a lifelong delight in nature.
Long-term goals for student learning include the following:
To develop an understanding of and respect for the natural environment.
To gain an understanding of a diversity of our natural world.
To develop a feeling of responsibility and accountability for human environmental impacts on the natural environment
Students desire to return to Joe Budd Youth Conservation Center as a camper.
Program Guidelines:
Our programs are correlated to Florida Science Standards for students second to twelfth grade.
No cost is associated with the field trip and all necessary supplies and materials are provided.
Advance registration is required.
Joe Budd Facilities:
Restrooms are available during field trip and family sessions.
Joe Budd does not have a water fountain.
Please pack a lunch and snacks. The cabin does not have vending machines.
Joe Budd Youth Conservation Center is home to large freshwater fish tanks that show students and visitors the potential "catch" they will be fishing for; channel catfish, largemouth bass or bluegill. Resident reptiles are also showcased as well as the many taxidermy mounts depicting our array of wildlife found at Joe Budd.
Our covered pavilions are a great place to eat lunch and where trash cans can be found.
Our proud staff!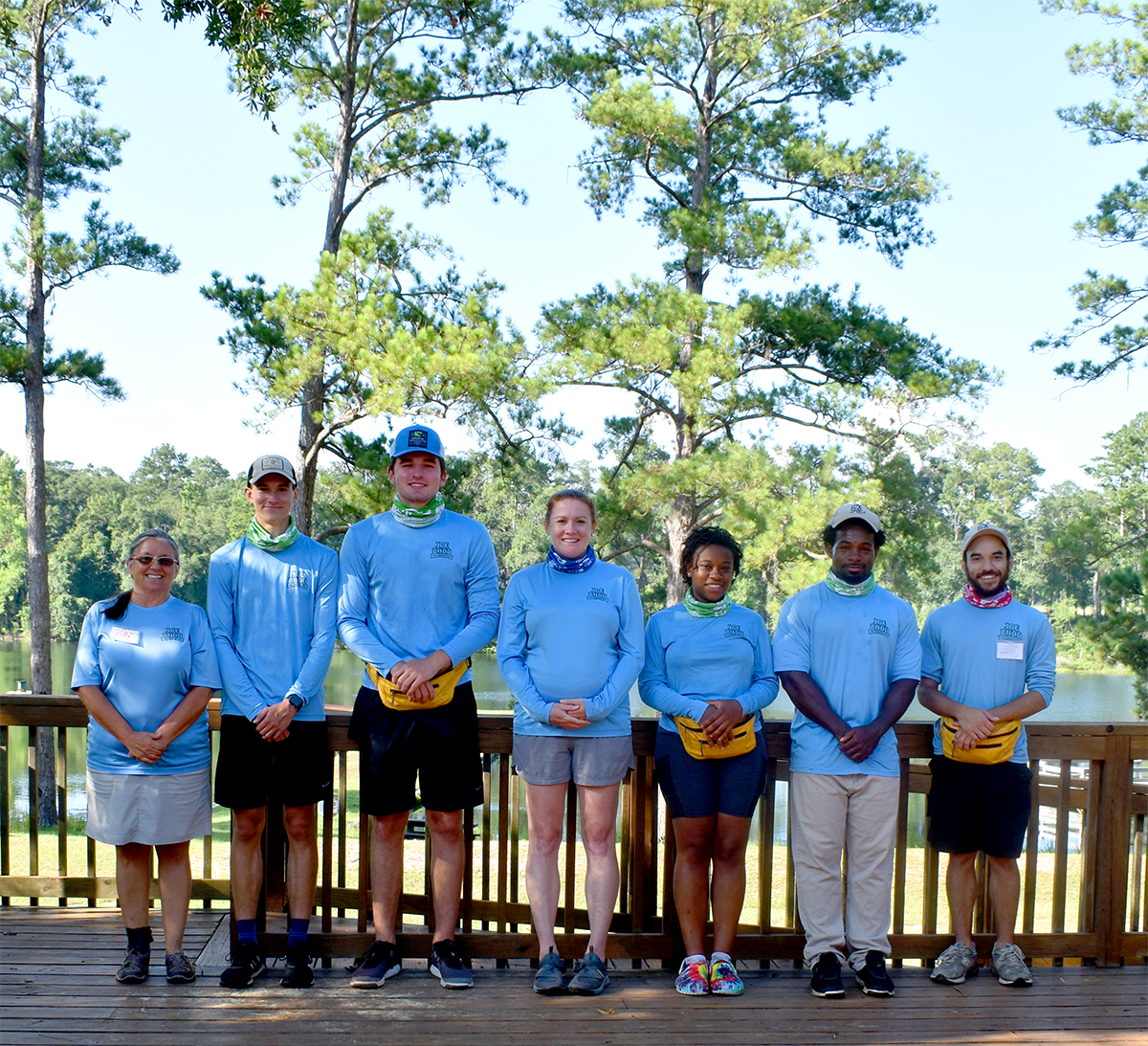 Tips for having a great day:
We encourage adult chaperones to adopt an active role in helping kids follow guidelines.
Dress for the weather, including coats, hats, or sunscreen depending on the season. Please wear "play clothes" so kids can fully immerse themselves in the outdoor experience without concerns for dirtying clothes.
Help keep JBYCC accessible for both humans and wildlife. The Joe Budd Wildlife Management Area is an important habitat for many types of wildlife and is visited by thousands of people each year. Please remember that all plant and animal life at Joe Budd are protected, and that visitors may not pick plants, create new trails through the vegetation, or chase or harass wildlife.
FWC employees at the Joe Budd Youth Conservation Center are closely monitoring the status of COVID-19 in Florida including guidelines issued by the CDC and the Florida Department of Health. As our top priority is the health and safety of visitors and staff, JBYCC has established special protocols for our facilities, staff, and visitors to minimize the exposure risks.
Contact Us!
Have a question, an idea for our programs, or want to bring your family or students? Camp director, Meghann Dawkins, would love to talk with you. Contact her at meghann.dawkins@myfwc.com or call Joe Budd Youth Conservation Center directly at (850) 933-4322.
SYCC Pages
OCCYC Pages
EYCC Pages
JBYCC Pages
Map
BTYCC Gallery
EYCC Gallery
EYYCC Gallery
FEYCC Gallery
FF Gallery
OCCYC Gallery
TYCC Gallery
WIPNC Gallery