Are you ready for an amazing summer at OOAC?
We can't wait for summer time! This year's Ocala Outdoor Adventure Camp sleepaway programs include seven exciting camps for kids from 8-14 years old as well as a special leadership training camp for high schoolers ages 15-17. All programs are available every week.
2023 Summer Camp Dates
Week 1: June 11-June 16
Week 2: June 18-June 23
Week 3: June 25-June 30
Week 4: July 2-July 7
Week 5: July 9-July 14
Week 6: July 16-July 21
Week 7: July 23-July 28
2023 Summer Camp Tuition
Basic camp tuition in 2023 is $375 per child, per week. (Sorry, we are not able to offer a discounted rate for multiple children or multiple weeks of attendance.) Tuition includes meals, lodging, program materials, and minor accident insurance (secondary policy only).
2023 Registration
Online registration opens February 1st, 2023
Online Registration Portal
If creating a new account, you will receive two confirmation emails, one from FYCCN and one from our volunteer team. Please only use the one sent by FYCCN to complete your camper's registration – the volunteer team link is not operational at this time.
After February 1st, once you have registered your child for a specific program, a camp staff member will contact you with further information and payment instructions. As always, summer camp is filled on a first-come, first-served basis.
Summer Camp Programs
Wildlife Adventures | Ages 8-10 |
Discover and appreciate Northeast Florida's unique ecosystems! Campers spend action-packed and fun-filled days exploring upland ecosystems. As a scientist, they will discover the hidden mysteries of our natural areas, journeying into these habitats using a variety of scientific tools to identify the different plants and animals. They will discover how adaptations and interrelationships allow organisms to survive in their environment.
Pathfinders | Ages 9-14 | Become certified in hunter safety! Campers participate in the Florida Fish and Wildlife Conservation Commission's Hunter Safety Certification program. The program includes learning outdoor ethics, wildlife conservation, habitats, wild game, and hunting skills. Classes are led by a certified hunter safety instructor in a controlled environment. Pathfinders are instructed and supervised in the use of shotgun, muzzleloaders, .22 rifles, and archery. Successful course completion awards campers the FWC Hunter Safety Certification Card.
Trail Blazers | Ages 10-11 | Experience Florida's wild side! The Trail Blazer program provides campers with an opportunity to explore and participate in an overnight wilderness camping experience. Campers learn and practice a variety of skills such as wildlife viewing, basic knot tying, shelter building, orienteering, equipment preparation, and canoeing. Campers will explore the surrounding forest as well as travel to a local campsite for an overnight adventure. They will set up tents, practice fire safety, and prepare their own meals. As nighttime falls, campers will wrap up the day with wildlife viewing, storytelling, songs, and laughter around the campfire.
Rangers | Ages 12-13 | Perfect your shooting skills! Campers who have already completed the Hunter Safety Certification can participate in this advanced shooting sports program. Campers will spend their day enhancing their skills with shotguns, .22 rifles, and archery. In addition, they will traverse our 3D archery target course giving them the opportunity to shoot from various positions, heights, and other obstacles using bows. (Prerequisite for this program is the completion of the Hunter Safety Program.)
Outfitters | Ages 12-14 | This program expands on archery and bowhunting where Pathfinders leaves off. After completing the Hunter Safety certification, campers can participate in this exciting archery and bowhunting skills adventure. Campers will enjoy several nationally-recognized and innovative programs. The Explore Bowhunting curriculum introduces participants to the many challenges and rewards of archery and bowhunting. These skills are taught through various games and exercises designed to teach problem solving and decision making. Additionally, campers have the opportunity to acquire certification in the National Bowhunters Education Foundation's bowhunting course. This certification is required by some states in order to bow hunt. Campers also participate in fishing, canoeing, swimming and other traditional camp activities.
Expedition | Ages 13-14 | Two nights of wilderness camping and a week of exploration! Campers will develop an intimate bond with nature while being trained in outdoor living skills. They will learn to make responsible decisions with minimal environmental impact, discover critical orienteering skills, as well as perfect outdoor food preparation and cooking, knot tying, camp crafts, and weather monitoring. The campers will gain an understanding of the impact their activities have on the environment and gain conservation ethics while exploring a unique outdoor environment. Explorers will experience a two-night camping adventure in tents off site.
Leadership Camp
Leadership Camp | Ages 15-17 | The OAC provides a volunteer opportunity for high school students to assist with various tasks around the camp during the summer season. The Leadership Camp utilizes high school students to support staff with camper activities. All Leadership Campers will receive training in the programs we offer, how to interact with children, and the various roles of staff required for a residential camp. 40 Community Service hours are awarded for each week of volunteer service to the camp. There is a fee of $175 per week for the program. High school students must apply to participate in the OAC Leadership Camp program.
Leadership Camp candidates must complete this application and follow the directions for contacting the camp directly. Registration online only occurs if your child is accepted into the program.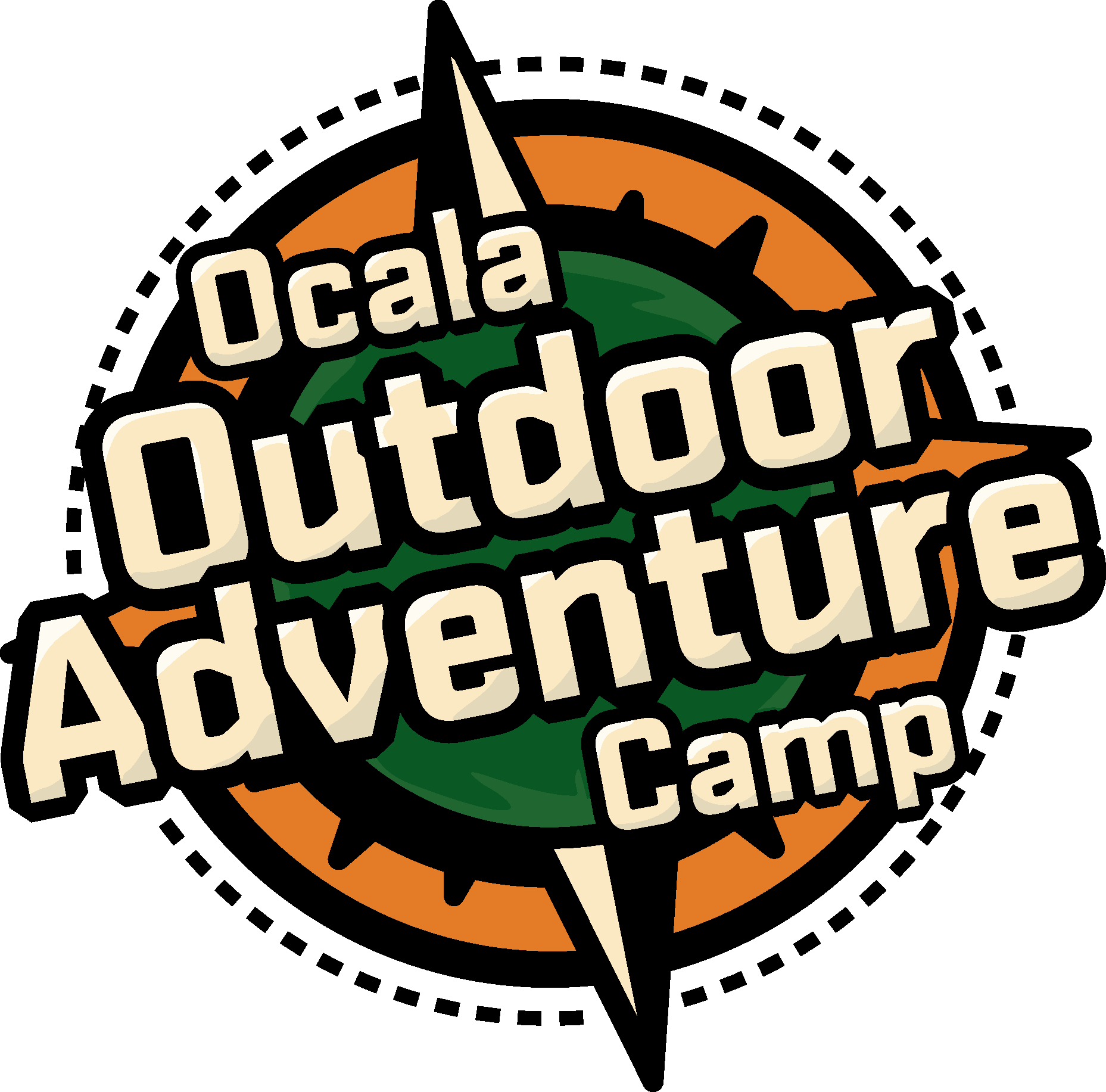 Ocala Conservation Center
7325 NE 170th Avenue | Silver Springs, FL 34488
352-625-2804 |
occ@myfwc.com
See Map