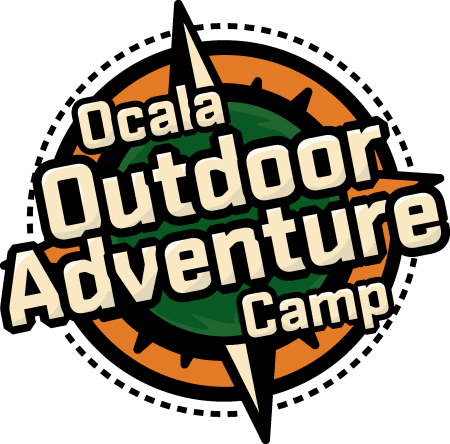 FWC employees at the Ocala Youth Conservation Center are closely monitoring the status of COVID-19 in Florida including guidelines issued by the CDC and the Florida Department of Health. As our top priority is the health and safety of visitors and staff, OYCC has established protocols for parents and campers as well as our facility protocols to minimize the exposure risks.
The Ocala Conservation Center is on a 57-acre peninsula, rich in history and wildlife in Marion County in north Central Florida. It is 20 miles east of Ocala, on Lake Eaton, in the heart of the Ocala National Forest. The facilities are rustic, yet comfortable, with air-conditioned cabins and dining hall. Outdoor classrooms are fishing piers, shooting ranges, nature trails, Lake Eaton and the vast Ocala National Forest.
The Center has offered action-packed summer adventures for more than 50 years. Every year, the camp's programs provide hundreds of campers the necessary skills and knowledge to become better sportsmen and women, while instilling an awareness of firearm safety and wildlife stewardship. Boys and girls, ages 8 to 17, attend one-week camp sessions, running from Sunday through Friday. Click here to learn more about Ocala Outdoor Adventure Camp this summer.
In addition to the summer camp, the Ocala center also provides for diverse public use, which have included frequent hunter safety courses, bow hunting courses, firearms familiarization courses, youth hunter education challenge (advanced hunter safety), boy and girl scout groups, 4H competitive shooting groups, Becoming an Outdoors Woman programs, National Wild Turkey Federation's Women in the Outdoors program, Traditional Bow Hunters of Florida annual shoots, Safari Club programs, and Marion County school programs.
SYCC Pages
OCCYC Pages
EYCC Pages
JBYCC Pages
Contact Info
Ocala Conservation Center and Youth Camp
7325 Northeast 170th Avenue
Silver Springs, FL 34488-4342
Phone: (352) 625-2804
Map
BTYCC Gallery
EYCC Gallery
EYYCC Gallery
FEYCC Gallery
FF Gallery
OCCYC Gallery
TYCC Gallery
WIPNC Gallery