Project WILD is an environmental education curriculum that uses wildlife as a gateway to teach about habitats, human-wildlife conflict, personal action, wildlife in artwork and more. Project WILD has been used by Florida educators since the early 1980's in formal education settings like schools and in nature centers across the state. Lessons in Project WILD are aligned to National and State Education Standards. The guides, which include Growing Up Wild, Project WILD, Aquatic WILD and Flying WILD provide tools for unit planning and training on how to make the best use of this resource is provided at little to no cost through FYCCN. Educators can attend a workshop provided by a volunteer Facilitator to receive the Project WILD materials. Have a group of interested educators? Request a private workshop, minimum of 15 registered participants.
In addition to Project WILD curriculum, FYCCN provides free training and materials from the Florida Fish & Wildlife Conservation Commission Black Bear Curriculum Guide and Schoolyard Wildlife Activity Guide.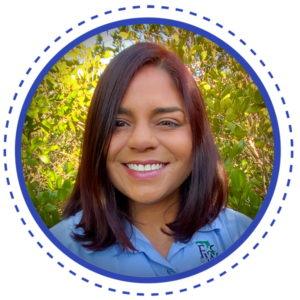 State Coordinator
Yatska hails from Cabo Rojo, Puerto Rico, but has made her home in Tampa, Florida for the last 18 years. Having family members who were science and math teachers helped her develop an appetite for science and research from a very early age. Her frequent visits to El Yunque rainforest, the salt flats, mangroves, and lighthouse in her hometown, have inspired her passion about environmental education, plants, and wildlife. Arriving to Florida Youth Conservation Centers Network from her career as a park ranger with Florida state parks, she is now an Education Specialist and Bilingual Educator for the Suncoast Youth Conservation Center located in Apollo Beach. Recently, Yatska stepped into the role of Project WILD coordinator, where along with an incredible team, she will help educators across the State of Florida get WILD!
Facilitator Spotlight
Project WILD began to be used in Florida in the early 1980s. Dale Crider, a biologist with the Florida Game and Freshwater Fish Commission first brought the program to Florida from western states where it was developed by the Western Regional Environmental Education Council (WREEC). Here in Florida, we are fortunate to have several volunteers who love the program so much they have been facilitating workshops in Project WILD for more than 30 years! In Florida, Project WILD has a state-wide coordinator, but the real hard work, hosting workshops for educators across the state, is done by these amazing volunteers and their peers. Thank you, Betsy, Dr. Banas, Vicki, Marcia, and others who make our program a success.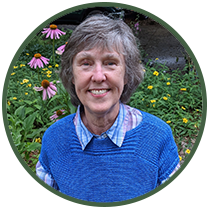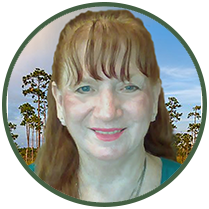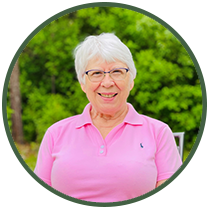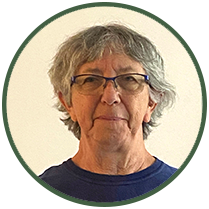 Guides
Growing Up WILD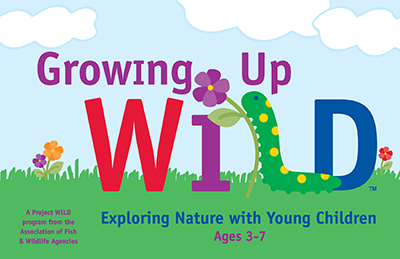 Growing Up WILD is a multi-award winning early childhood education curriculum that builds on children's sense of wonder about nature and invites them to explore wildlife and the world around them. Through a wide range of activities and experiences, Growing Up WILD provides an early foundation for developing positive impressions about the natural world and lifelong social and academic skills. The curriculum received the 2009 Family Choice Award and the 2011 Renewable Natural Resource Foundation Excellence in Journalism Award.
The activity guide, Growing Up WILD: Exploring Nature with Young Children:
Is written especially for early childhood educators of children ages 3-7.
Features 27 field-tested, hands-on, nature-based, ready-made thematic units and over 400 experiences in a full-color 11"x17" activity guide.
Includes outdoor explorations, scientific inquiry, art projects, music and movement, conservation activities, reading and math connections and "Healthy Me" extensions.
Involves social, emotional, physical, language, and cognitive domains to help foster learning and development in all areas.
Supports developmentally appropriate practice allowing children to learn at levels that are individually, socially, and culturally appropriate.
Is correlated to the National Association for the Education of Young Children (NAEYC) Standards and the Head Start Domains.
Flying WILD
Using birds as the focus and medium, Flying WILD offers a whole-school approach to environmental education through language arts, social sciences, and math experiences, coupled with community outreach and service learning applications. Targeted for the middle-school audience, though widely adaptable, Flying WILD offers practical hands-on classroom and outdoor field investigation experiences connecting real-world experiences in bird biology, conservation, and natural history.
The activity guide, Flying WILD: An Educator's Guide to Celebrating Birds includes:
An overview for teachers, detailing how school bird festivals and World Migratory Bird Day events can provide enriching and meaningful experiences for students while meeting educational objectives in science, social studies, language arts, etc.
Urban environmental education "guidelines", communicating best practices for urban educators.
43 fun, hands-on, minds-on activities, providing students with ample opportunity to learn about basic avian biology, migratory bird facts, bird identification (bird flash cards) and environmental issues affecting migratory birds…before, during, and after a Flying WILD bird festival.
A list of bird education resources, including NFWF's bird education website, additional bird education materials, bird education groups, other applicable web sites, posters, maps, and videos on migratory birds and IMBD.
"In Step with Science Standards" boxes, accompanying each activity and indicating the activity's specific correlations to National Science Education Standards.
Questions for reflection, accompanying each activity as a means of assessing student knowledge and attitudes as they learn more about birds and their conservation needs.
Service-Learning Projects section, providing ideas for potential bird-related service-learning projects, including a case study of one successful project, and step-by-step instructions for participating in an ongoing nationwide bird count.
Project WILD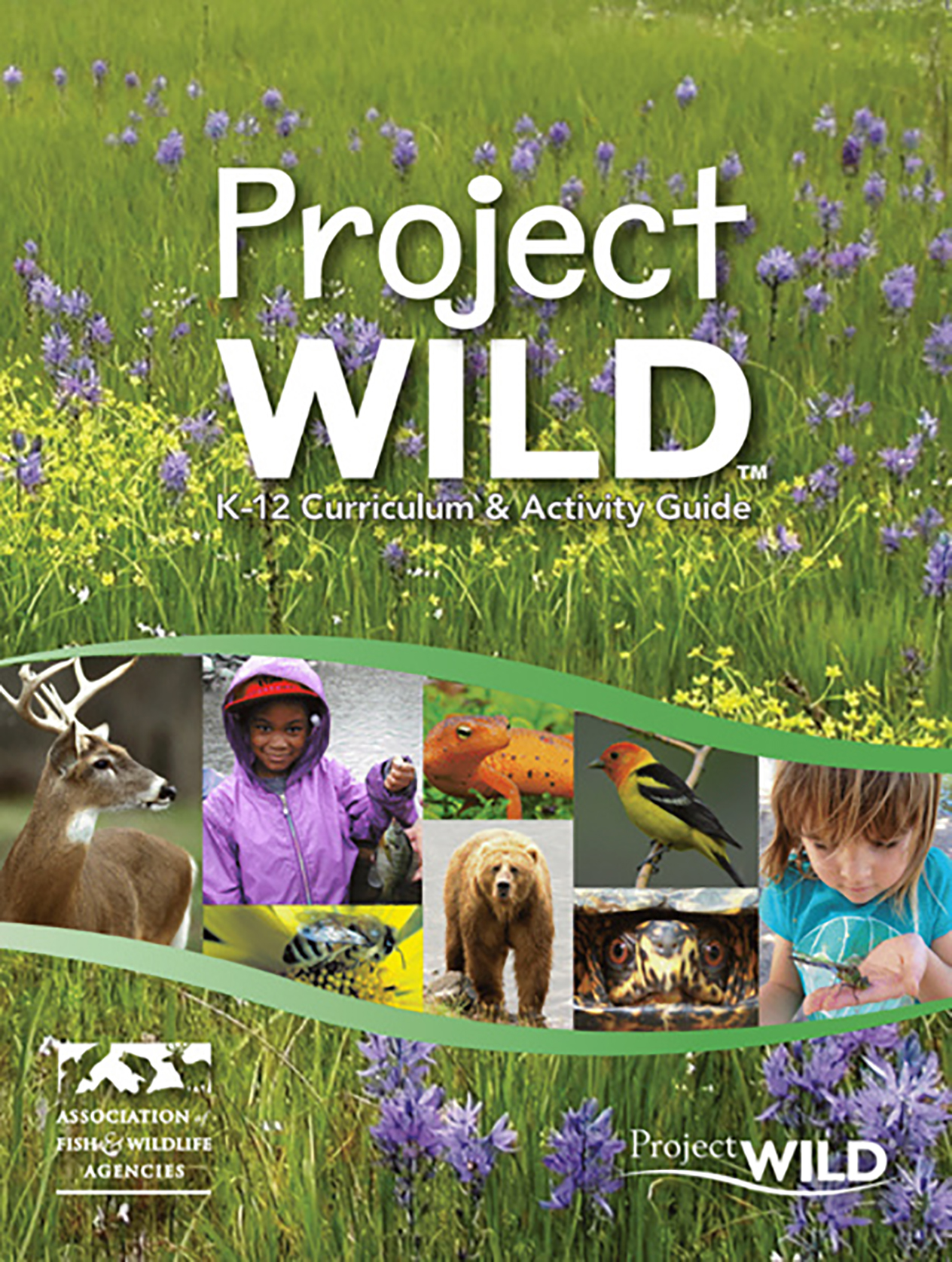 Project WILD is an interdisciplinary conservation and environmental education program that focuses on wildlife and habitat. The goal of Project WILD is to develop awareness, knowledge, skills, and commitment resulting in informed decisions, responsible behavior, and constructive actions concerning wildlife and the environment. Since Project WILD was introduced in 1983, more than 1.5 million educators in the United States have participated in Project WILD and Aquatic WILD workshops. Those educators, in turn, have reached over 100 million youth since the program was first introduced. This success, which has made Project WILD one of the largest wildlife education programs in the world, is possible only through the enthusiastic support of Project WILD's extensive and talented network of Project WILD sponsors, coordinators, and facilitators.
Ongoing updates to the curriculum guide are built upon changing wildlife conservation needs and management practices, as well as advances in instructional methodology in Pre-K through 12th grade education. Our 4th edition features the following:
Field Investigation Activities – Research environmental topics or issues in local areas by implementing outdoor field investigations. Through new and expanded activities, students learn methods and protocol for conducting scientific investigations, including how to formulate a research question, choosing a viable study site, engaging in systematic data collection and analysis, and applying field ethics.
"In Step with STEM" Activity Extensions – This component guides students through deeper investigations and uses a variety of tools as part of their problem-solving efforts.
"WILD Work" – A career component has been added to all activities to tie in real occupations in the fields of wildlife management and conservation with every lesson.
Outdoor Components – We are getting students outside with every activity!
Project WILD is based on educational standards, developed by scientists, and reviewed and field-tested by educators. We strive to prepare highly qualified teachers through effective professional development. To receive a Project WILD guide, you must attend a workshop offered by one of our highly trained coordinators or facilitators. Send an email to FLProjectWILD@MyFWC.com. to find out how to receive professional development in your area.
Aquatic WILD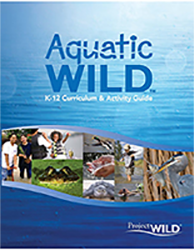 Water in all its forms is one of the most dramatic of today's arenas in which informed, responsible, and constructive actions are needed. Aquatic WILD uses the simple, successful format of Project WILD activities and professional training workshops but with an emphasis on aquatic wildlife and aquatic ecology. The Aquatic WILD K-12 Curriculum & Activity Guide is available to formal and informal educators who attend an Aquatic WILD training through our Project WILD facilitators.