Our school field trips are free for students in grades 2nd through 12th grade. Minimum class size is 10 students and the maximum number of students in one day is 50. The Joe Budd Youth Conservation Center, as part of the FYCCN, requires a 1:10 adult to youth ratio for all activities. We provide the instructors, lessons, necessary equipment, and smiles for your memorable time here at JBYCC. Educational programs are led by facility staff and are correlated to state education standards. This hands-on experience with aquatic habitats is sure to raise their awareness and appreciation of responsible natural resource management. Please contact us with questions and to book your field trip experience. Hurry, spaces fill up fast!
School Program Tracks
JBYCC's school programs consist of two parts: one conservation education activity (selected from the list below), followed by a hands-on fishing experience at the pond.
Part 1: Conservation Education (1 hour) (Select One)
Wetland Scavenger Hunt Grades 2-8
Students search for native wildlife along the wetland nature trail and learn about each animal's role in the habitat.
Microscopic Pond Life Grades 3-12
Students use nets to collect aquatic organisms from the marsh area of Joe Budd Pond. Microscopes and stereoscopes are used to examine and identify plant and animal species.
Fish Dissection Grades 5-12
Students use scientific equipment to dissect various fish species, examining gill structures and analyzing stomach contents.
Part 2: Fishing Experience (1 hour)
All students who participate in school programs get the opportunity to fish from the banks and boardwalks of Joe Budd Pond. They will learn to bait a hook using a live worm, cast a line and reel in their catch, as well as ethical catch and release practices.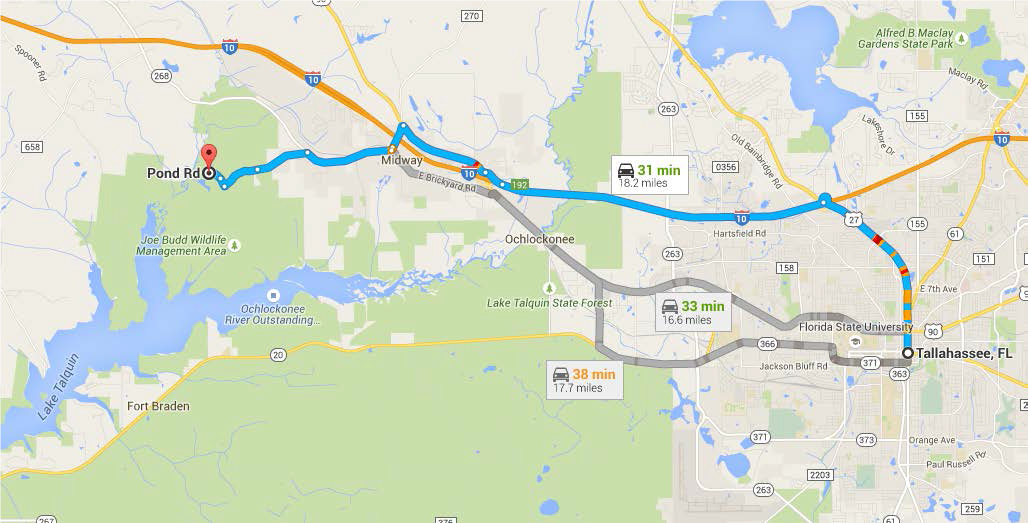 How to Schedule a Field Trip
Spaces fill fast! Reserve a day for your class by contacting Camp Director, Meghann Dawkins at meghann.dawkins@myfwc.com or by calling Joe Budd Youth Conservation Center at (850) 933-4322.