Meet the Team & Tour the Facility
Meet the Joe Budd Team
Planning a trip to Joe Budd Youth Conservation Center or getting ready for an exciting week of summer camp? Meet the team ahead of time!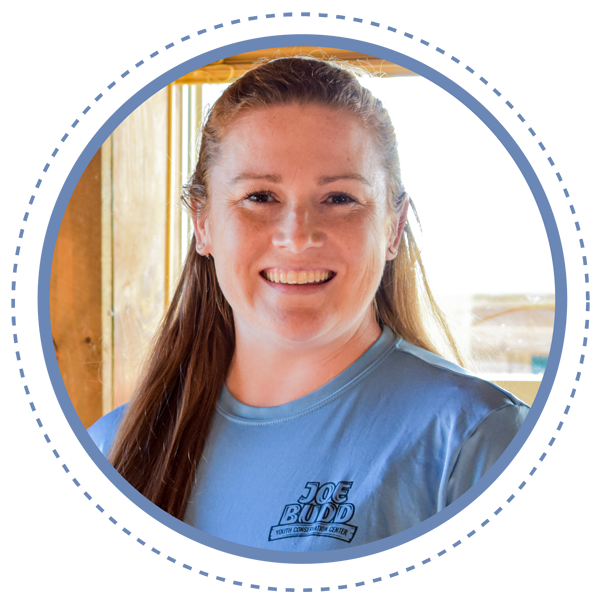 MEGHANN DAWKINS
director
Meghann came on a 4th grade field trip to Joe Budd and never left. She graduated from Flagler College with a degree in Elementary Education and has worked at JBYCC for 19 years. Meghann loves sharing her passion for and knowledge of nature with all the children that come to Joe Budd. She spends her free time hiking local trails and hanging out with her family.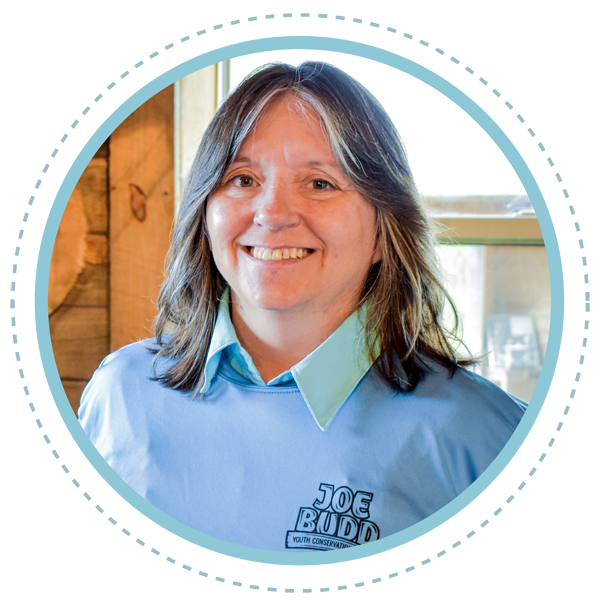 PATTI BROWN
assistant director
Patti´s current obsession is to memorize all of Florida´s wildflowers. She loves empowering kids, families, and educators with new skills like fishing, kayaking, archery, and wildlife discovery. Patti holds degrees in both biology and environmental education and has worked in field research on the Mississippi and Illinois rivers. She ws also education director for The Nature Institute for 15 years before beginning this fun and rewarding position as assistant director of JBYCC.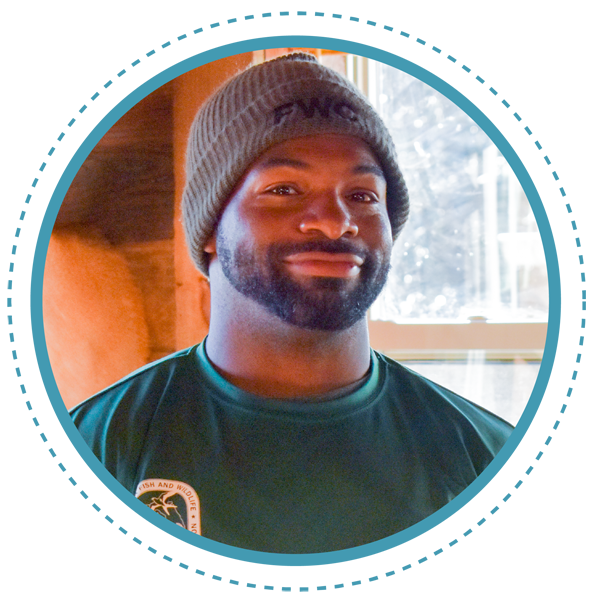 STERLING RANDOLPH
education specialist
Sterling is a self-described health enthusiast who loves encouraging people to live full, healthy lives in the outdoors. He is passionate about helping kids have positive first experiences in the outdoors. He graduated from Jacksonville University with a degree in Physical Education and likes to spend his free time at the gym.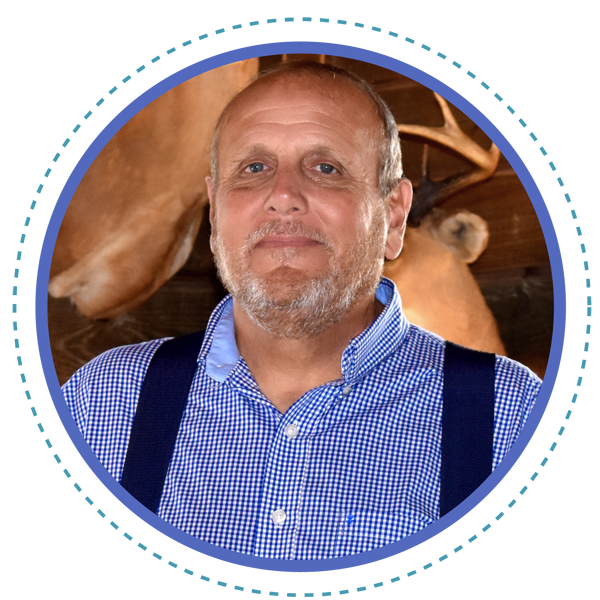 BILL SAGUES
education specialist
Bill was a high school math teacher in Orlando before retiring and joining the Joe Budd team in 2016. He graduated from the University of Central Florida and spends his spare time woodworking, bird watching, fishing, and sailing.
Interested in volunteering at Joe Budd Youth Conservation Center?
Send us an email at
jbycc@myfwc.com
with the subject line "volunteer at Joe Budd"
Take a Photo Tour of the Joe Budd Facility
6,000 sq. ft. faciltiy surrounded by 20 acres of wetland habitat
Indoor and outdoor classrooms
Wheelchair accessible fishing pier
Hiking trails with land bridges
Mangrove trails for fishing and paddle sports
Shoreline for fishing
Close viciinity to manatee viewing center
Info about restrooms and availability
Info about parking, water fountains, vending machines
Suggestions for how to have a great day like wear play clothes, shoes, sunscreen, water bottles, etc.
Help keep JBYCC accessible for both humans and wildlife! The Joe Budd Wildlife Management Area is an important habitat for many types of wildlife and is visited by thousands of people each year. Please remember that all plant and animal life at Joe Budd are protected, and that visitors may not pick plants, create new trails through the vegetation, or chase or harass wildlife.