Meet the Team & Tour the Facility
Meet the Ocala Team
Planning a trip to Ocala Conservation Center or getting ready for an exciting week of summer camp? Meet the team ahead of time!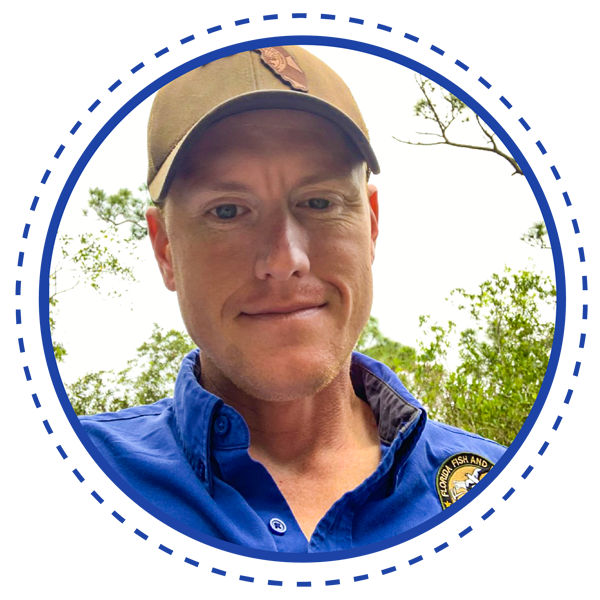 WILL BURNETT
director
A born Tallahassean, Will Burnett began his career as a wildland firefighter with the U.S. Forest Service after graduating from Florida State University with a degree in Environmental Studies. In 2014, he became Hunter Safety Regional Coordinator with the Florida Fish & Wildlife Conservation Commission, and three years later, the director of the Ocala Conservation Center (OCC). Will has a passion for conservation and introducing people to the outdoors. As an avid hunter and outdoorsman, spring turkey hunting is one of his favorite activities. In his free time, if Will isn't in the woods (or even if he is), his dogs Tucker and Diesel probably aren't too far behind.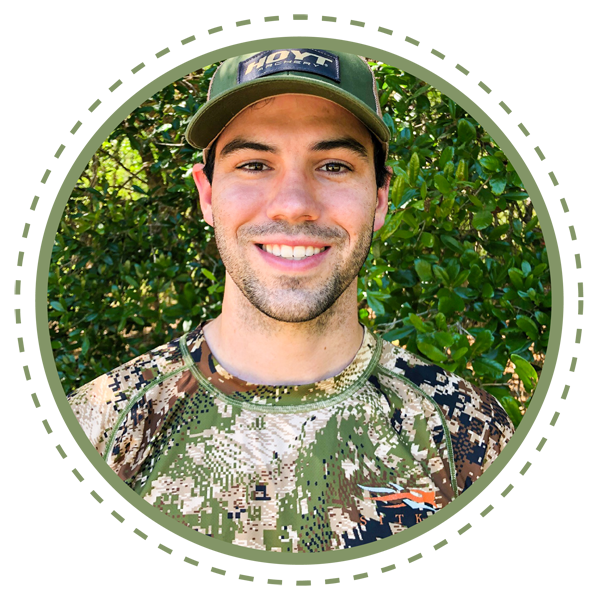 JARRED JOHNSON
hunter safety coordinator
Jarred is a fourth-generation Floridian who has developed a passion for the outdoors by hunting and fishing throughout the state. He is a certified Hunter Safety instructor, teaching the program and getting new people involved in the outdoors. After graduation from the University of Alabama he began working with the Florida Fish & Wildlife Conservation Commission (FWC) as a Hunter Safety Coordinator, where he has been able to help grow the Hunter Safety program, training and certifying new instructors and organizing events at Ocala Conservation Center. Jarred is also a husband and proud father.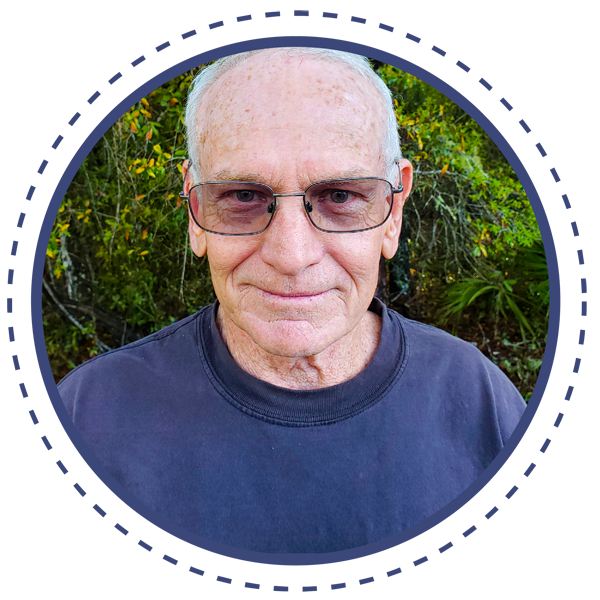 JEFF MARR
maintenance technician
Since 1964, Jeff has been an Ocala Conservation Center camper, counselor, instructor, volunteer, and staff member! Born in Lakeland and educated at the University of Florida, Jeff is a true expert in all things centra Florida terrain, wildlife, habitats, and conservation. His favorite summer camp activity is the infamous Swamp Hike, more affectionately known as "Mud Hike."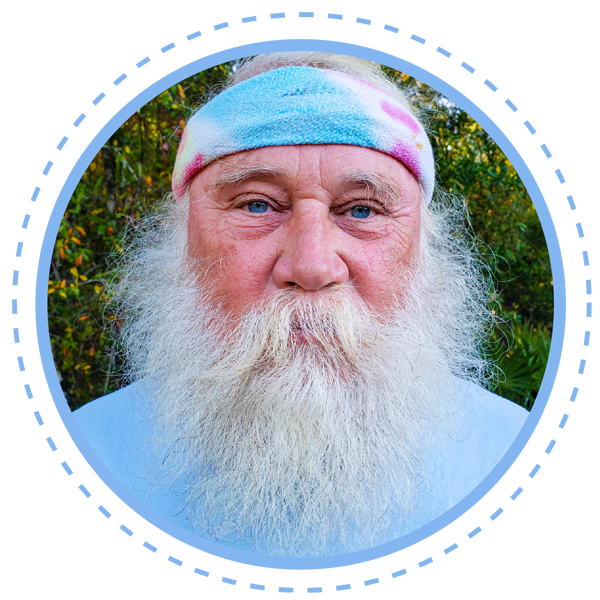 MARK CLERE
waterfront director
Mark Clere (aka "Mr. Mark") has been the Waterfront Director at Ocala Outdoor Adventure Camp since 2012. He oversees swimming, canoeing, kayaking, paddling, and fishing activities. He loves to see the campers (and even the staff) challenge themselves to learn new skills and have fun at the same time.
Interested in volunteering at Ocala Conservation Center?
Send us an email at
occ@myfwc.com
with the subject line "volunteer at OCC"
Take a Photo Tour of the Ocala Facility
The Ocala Conservation Center is on a 57-acre peninsula, rich in history and wildlife, in north Central Florida. It is 20 miles east of Ocala, on Lake Eaton, in the heart of the Ocala National Forest. The facilities are rustic, yet comfortable, with air-conditioned cabins and dining hall. Outdoor classrooms are fishing piers, shooting ranges, nature trails, Lake Eaton and the vast Ocala National Forest.
The Center has offered action-packed summer adventures for more than 50 years. Every year, the camp's programs provide hundreds of campers the necessary skills and knowledge to become better sportsmen and women, while instilling an awareness of firearm safety and wildlife stewardship. Boys and girls, ages 8 to 17, attend one-week camp sessions, running from Sunday through Friday.
In addition to the summer camp, the Ocala center also provides for diverse public use, which have included frequent hunter safety courses, bow hunting courses, firearms familiarization courses, youth hunter education challenge (advanced hunter safety), boy and girl scout groups, 4H competitive shooting groups, Becoming an Outdoors Woman programs, National Wild Turkey Federation's Women in the Outdoors program, Traditional Bow Hunters of Florida annual shoots, Safari Club programs, and Marion County school programs.
Help keep Ocala Conservation Center accessible for both humans and wildlife! The Ocala National Forest is an important habitat for many types of wildlife and is visited by thousands of people each year. Please remember that all plant and animal life at OCC are protected, and that visitors may not pick plants, create new trails through the vegetation, or chase or harass wildlife.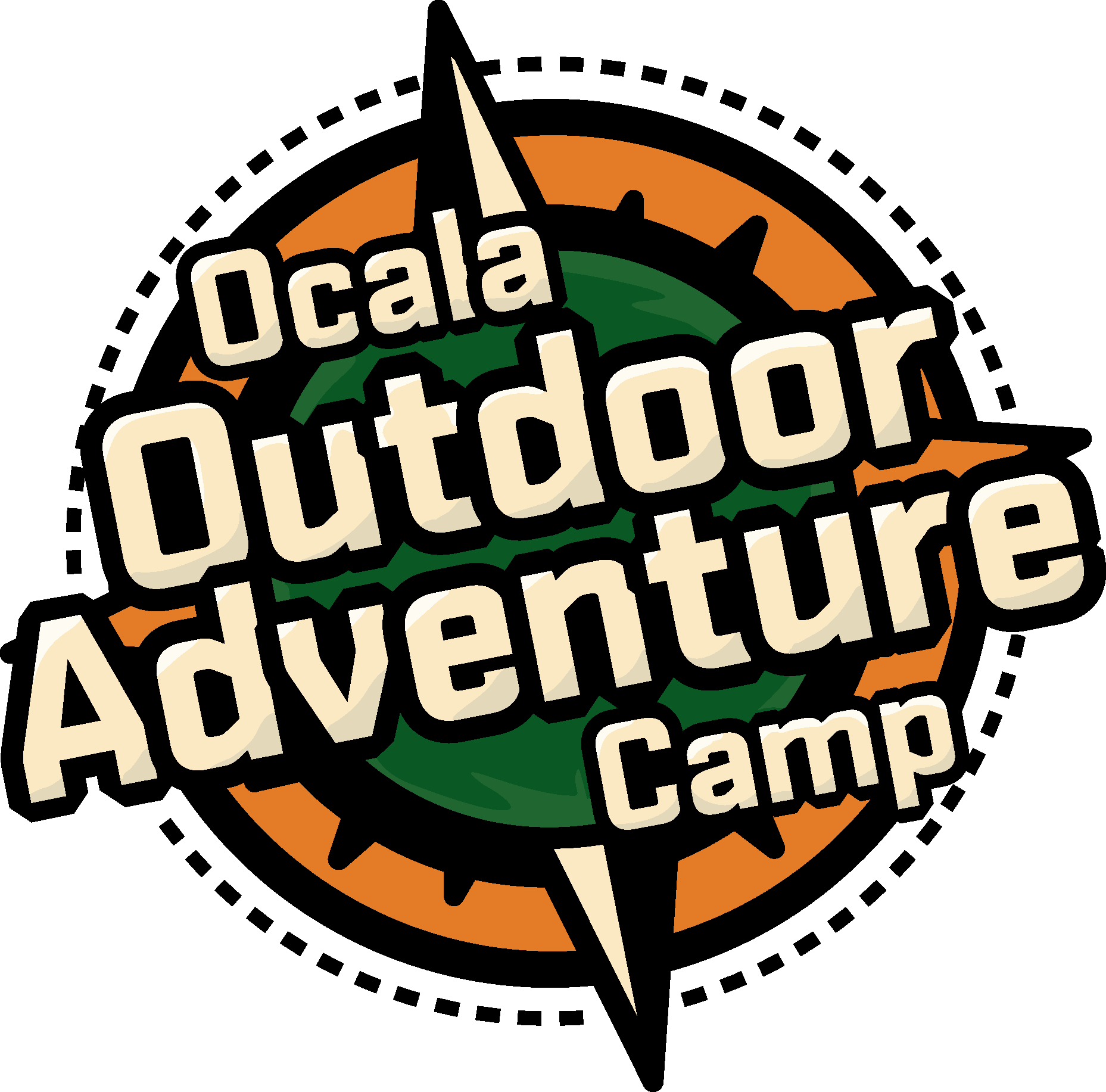 Ocala Conservation Center
7325 NE 170th Avenue | Silver Springs, FL 34488
352-625-2804 |
occ@myfwc.com
See Map