The Charlotte Harbor Environmental Center, also known as CHEC, is a nonprofit organization that is dedicated to conservation through environmental education, recreation, and research. Their environmental center is located inside the 45,387-acre Charlotte Harbor Preserve State Park. The third-largest State Park in Florida!
CHEC offers a variety of unique educational programs and events and features six miles of marked hiking trails to enjoy. Each trail provides an opportunity to explore many different ecosystems found in the park, including mangrove forests, salt marshes, pine flatwoods, and freshwater ponds. The Eagle Point Trail, a favorite among visitors, leads to a freshwater alligator pond full of fish, softshell turtles, and you guessed it, alligators. With each turn of the winding trails, there's the chance to spot wildlife that calls the preserve home. Visitors can expect to see wading birds, Gopher Tortoises, basking alligators, and so much more. Discover a variety of butterflies and their host plants with a walk through the beautiful butterfly garden. Be sure to stop by the visitors center for educational exhibits, live animal ambassadors, a gift shop, and ice cream as a perfect ending to the day. Through the summer months, visitors can enjoy guided kayak tours or face their fears on a full-moon guided hike!
The Charlotte Harbor Environmental Center is one of the few places left to see these ecosystems and wildlife in their natural state. As the surrounding community develops and grows, the preserve will always be a safe place for wildlife. Come CHEC out why they call this place the real old Florida.
There is no charge to visit the center, however, donations are greatly appreciated. All proceeds go directly into providing programming to educate visitors on the importance of protecting and preserving our Florida environment.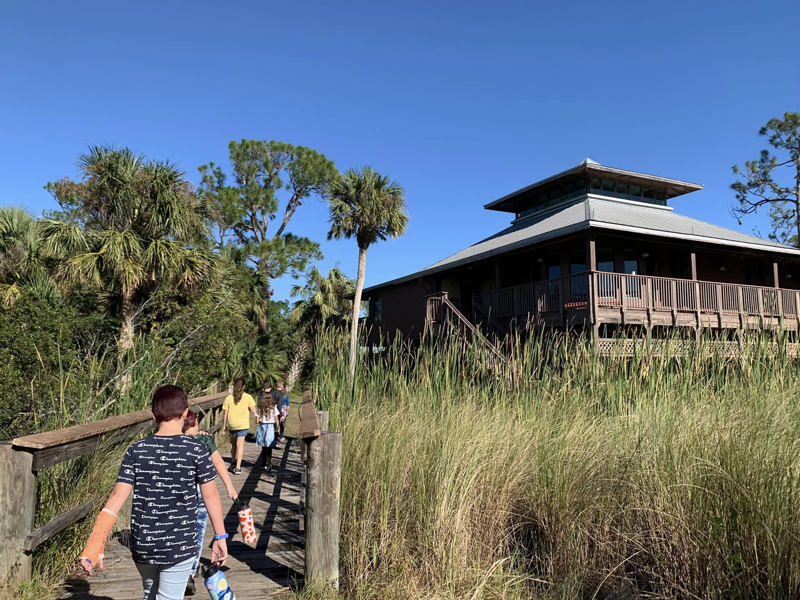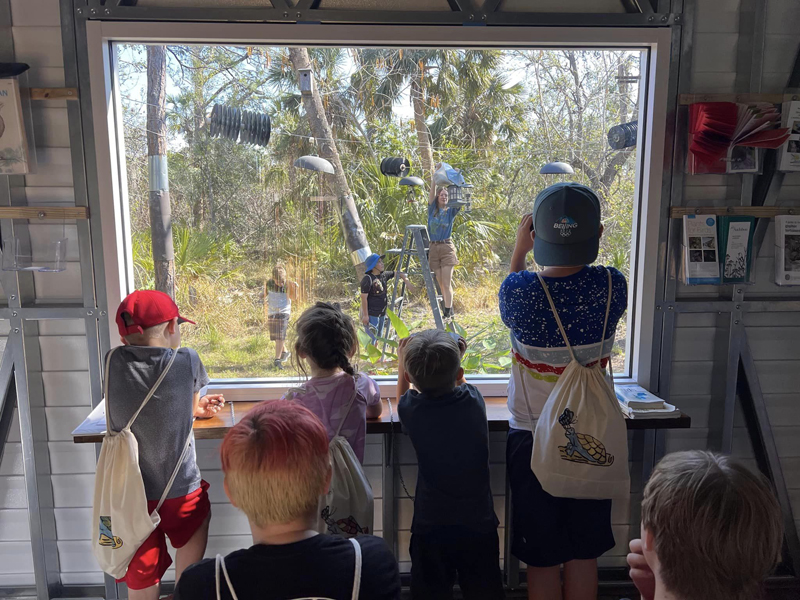 Partner Awards: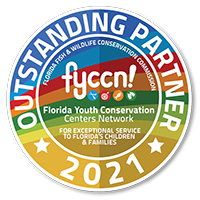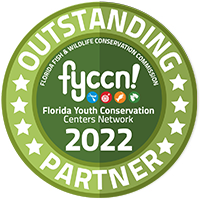 SYCC Pages
OCCYC Pages
EYCC Pages
JBYCC Pages
Map
BTYCC Gallery
EYCC Gallery
EYYCC Gallery
FEYCC Gallery
FF Gallery
OCCYC Gallery
TYCC Gallery
WIPNC Gallery