Meet the Team & Tour the Facility
Meet the Everglades Team
Planning a trip to Everglades Youth Conservation Center or getting ready for an exciting week of summer camp? Meet the team ahead of time!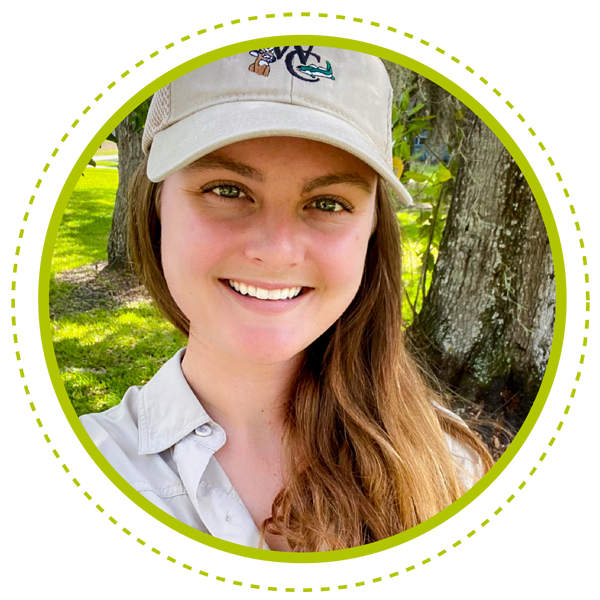 DEVYN HAMANN
director
Devyn's favorite part of her work at EYCC is seeing how happy people are when they are outdoors and getting to share in that joy with them. "Communities form, family bonds grow, and new friends are made every year because of EYCC programs," she said. And she would know; born and raised in Loxahatchee, Devyn's love of EYCC began as an eight-year-old camper. She became a camp counselor in 2014, assistant director five years later, and took up the directorship in 2021. She has a biology degree from Florida Gulf Coast University and spends her free time singing and learning to play the piano.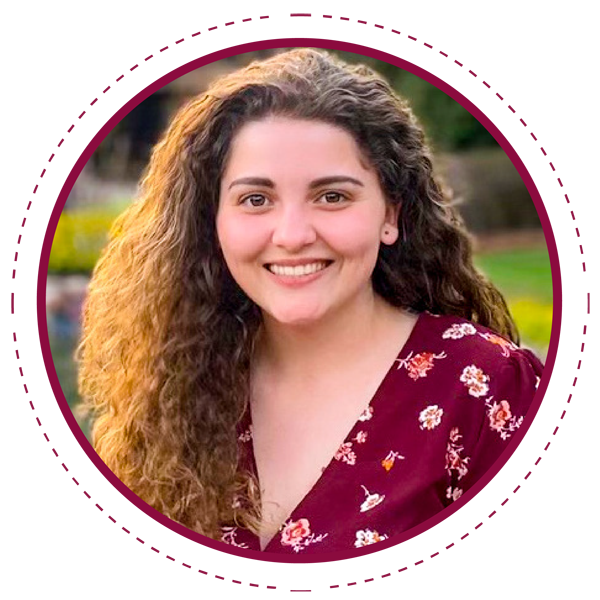 CAYLEE SARFF
assistant director
Born and raised in Miami, Caylee is a passionate educator at heart. After graduating from Florida State University with a degree in Environmental Science & Policy, she worked at Fairchild Tropical Botanical Garden and several of Florida's award-winning state parks and museums.
A photography hobbyist, Caylee has a special love for the outdoors with an emphasis on camping. Her favorite part of being the assistant director of EYCC is working with school-aged kids, both because it's fun, but also because she knows how important it is to raise up the next generation of environmental stewards.
Now Hiring
Interested in working at Everglades Youth Conservation Center?
Send us an email at devyn.hamann@myfwc.com for more information with subject line "position inquiries at Everglades"
Want to apply to be a part of our staff for summer camp 2023, click here to be redirected to our staff application and click here to read about all the information on being a staffer this summer.
Please refer here to our Summer 2023 calendar for this year's overview of the required staff training before the start of summer camp!
Interested in volunteering at Everglades Youth Conservation Center?
Send us an email at devyn.hamann@myfwc.com with the subject line "volunteer at Everglades"
Take a Photo Tour of the Everglades Facility
The Everglades Youth Conservation Center (EYCC) is located on the J.W. Corbett Wildlife Management Area in Palm Beach County. It is managed by the Florida Youth Conservation Centers Network (FYCCN) and the Florida Fish and Wildlife Conservation Commission (FWC)
Property features:
252 acres surrounded by 60,000 acres of Everglades habitat
Air conditioned cabins and dining hall
Family-style dining
Gender and age-appropriate accommodations
Freshwater pond for fishing, swimming and paddle sports
Archery and shooting ranges
Boardwalk and hiking trails
Campfire island
Help keep EYCC accessible for both humans and wildlife! The J.W. Corbett Wildlife Management Area is an important habitat for many types of wildlife and is visited by thousands of people each year. Please remember that all plant and animal life at EYCC are protected, and that visitors may not pick plants, create new trails through the vegetation, or chase or harass wildlife.

Everglades Youth Conservation Center
12100 Seminole Pratt Whitney Road. | West Palm Beach, FL 33412
561-624-6929 |
EYCC@MyFWC.com
See Map