Everglades Youth Conservation Camp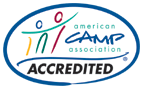 The Everglades Youth Conservation Camp (EYCC) is located on the J.W. Corbett Wildlife Management Area in western Palm Beach County. The Youth Camp was created by individuals who cared deeply about conservation, protecting wilderness areas, wildlife in natural habitats and preserving a way of life. The camp facility is managed by the Florida Youth Conservation Centers Network, Florida Fish and Wildlife Conservation Commission.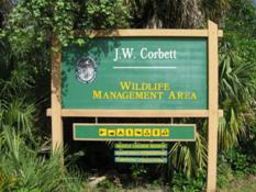 From June to August the EYCC offers residential summer camp program is for children completing 3rd-8th grade as well as a Leadership Camp for youth completing grades 9th-12th grade. Summer camp activities challenge camper's physical, mental and social growth. Group leaders and instructors serve as guides through camp life and activities, mentors and role models. EYCC's summer programs feature a unique conservation education theme with outdoor adventure activities in the Florida Everglades, as well as time to relax, have fun and make new friends. Please see our summer camp section for more details about the camp programs, dates, registration information, and open houses.
From September to April the camp becomes a rental use facility and provides day and residential school programs. For information about renting the facility for your weekend programs, please click on the Rental Use Facility page. Please visit the School Programs page to learn more about the day and residential programs we offer.
The Everglades Youth Conservation Camp is an American Camp Association (ACA) accredited facility, meeting all ACA health, safety, and program quality standards.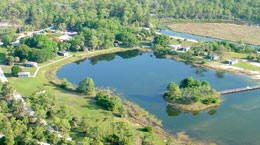 EYCC FEATURES
252 acres surrounded by 60,000 acres of Everglades habitat
Air conditioned cabins and dining hall
Family style dining
Gender and age appropriate accommodations
Freshwater pond for aquatic activities (e.g., swimming and paddle sports)
Archery and shooting ranges
Boardwalk and hiking trails
Campfire Island
Fishing pond
Visit our Facebook page at: https://www.facebook.com/Everglades.Youth.Conservation.Camp
Click map to view larger image