Everglades Youth Conservation Camp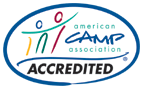 2019 Summer Camp Registration Opens January 15th
Can my child attend more than one week of camp?
Yes, your child may attend more than one week of camp.

How much does camp cost?
The cost is $360 per session per child. Some camps have an additional fee which is separate from the camp tuition fee. (See the next question.) Checks should be made payable to the Florida Fish and Wildlife Conservation Commission (FWC).

Are there any additional fees?
Yes. Fees must be paid with a separate check made payable to the Fish and Wildlife Foundation of Florida. Here are the three programs which require an additional fee:
Eco-Equestrian is an additional $215.
Seafarers is an additional $100.
Mariners is an additional $50.
Does my child need to bring extra money to camp?
Extra money is optional. EYCC has a camp store where they can buy snacks, drinks, t-shirts, etc… At check-in your child's money is deposited into a store account. Purchases will be deducted from their account and any balance left over on Friday will be returned to you. We limit the account to $20 per child.
Are the cabins air-conditioned?
Yes, both the cabins and the dining hall are air-conditioned.
How many campers per cabin?
There are 16 campers per cabin and two to three group leaders. There are also two leadership campers (high school students) in each cabin.
What do you do during bad weather?
The EYCC has programming designed to work around weather of the typical summer months here in Florida. We keep our campers inside during any dangerous weather conditions. EYCC uses THOR Guard to predict any oncoming weather that could pose a threat to programming and camp participants.
What do you do about insects, mosquitoes and alligators?
The camp does not spray for insects and mosquitoes as it is located within a wildlife conservation area. Children and parents are instructed to send/bring non-aerosol forms of insect repellant. All camp areas are monitored by camp staff and FWC employees for nuisance animals to ensure they are not found within the camp limits.
Can I pay camp tuition by credit card?
Unfortunately, not at this time. All payments will need to be sent directly to camp. Registration and fees (if applicable) are to be made by check or money order to Everglades Youth Conservation Camp, 12100 Seminole Pratt Whitney Road West Palm Beach, Florida 33412.
Can I make a down payment to reserve a spot for my child?
We will not hold a spot for your camper until the full registration fee and the registration form have been received. The camp is filled on a first-come, first-serve basis. There will be no exceptions.
If I live out-of-town and my child flies in to West Palm Beach, can they be picked up at the airport by someone from your staff?
No, we do not provide transportation to and from the airport, bus or train stations.
Can friends be in the same cabin?
Yes, that is possible as long as they are the same gender and age.
What time is check-in and check-out?
Check-in is 3:00 p.m. - 5:00 p.m. on Sunday. Check-out is 3:00 p.m. - 5:00 p.m. on the following Friday.
Are background checks done on the counselors?
Yes, we require a Florida Department of Children and Families Level 2 background clearance, two letters of recommendation, a thorough interview by the summer camp director and an affidavit of good moral character on each person we hire.
Can my child call home or can I call my child?
Phones are for emergencies only. If a child becomes homesick, the camp director will contact you. Parents are welcome to call the summer camp director in the event of an emergency.
If my child cannot attend camp, can I get a refund?
Please see the
refund policy
on our website on the Summer Camp Information Page.
If my child is sent home due to illness, homesickness or disciplinary reasons, can I get a refund?
Partial refunds may be given due to illness or injury and are decided on a case by case basis. Refunds are not given when children are sent home for homesickness or disciplinary reasons.
If I have more than one child attending, do I get a discount?
We keep our prices low for a residential camp experience, so discounts are not available.
Is there a program for children in the 9th grade and higher?
Any child in the 9th grade or higher may apply for our Leadership Camp Program. Please contact EYCC for more information or download the
Leadership Camper Application
.
Anyone 18 years old and older may apply for a paid staff position. Please contact EYCC for an application or download the
staff application
.
Can I volunteer at the camp during my child's week at camp?
We do not allow parents to stay during a camp session. Only regular service volunteers and employees of Florida Fish and Wildlife Conservation Commission who have had a background screening check are allowed to volunteer at camp.
Can my child just come during the day during their week at camp?
No. Safety, programming and scheduling do not permit a child to attend as a day camper only.
Can I change sessions if my child's summer schedule changes due to school, athletics, band or a family emergency?
Certainly! Please contact the camp office for assistance at (561)624-6929.