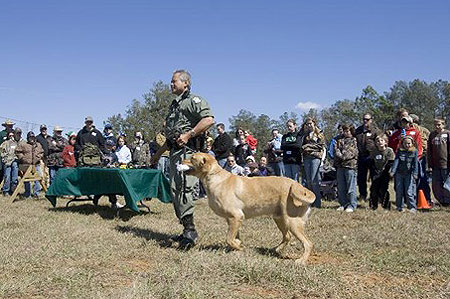 The Beau Turner Youth Conservation Center, located in Jefferson County 30 miles east of Tallahassee, was created to preserve the tradition of outdoor lifestyle and active conservation by introducing Florida's youth to the great outdoors. Beau Turner formed a partnership with the Florida Fish and Wildlife Conservation Commission (FWC) to open the center in March 2008.
The center, the first of its kind in Florida, encompasses 160 acres that Mr. Turner has leased to the FWC. The goal for the center is to develop a stewardship ethic among youth through programs designed to develop their outdoor skills and to instill an appreciation and knowledge of the longleaf pine ecosystem and wildlife management techniques.
The Center is solar powered, with one of the largest private solar arrays in the Panhandle. The Center offers a stocked fishing pond, sporting clays, a .22 rifle range, 3-D and Olympic-style archery ranges, butterfly gardens, and nature trails. Events held at the Center include a variety of outdoor workshops for kids, youth days, volunteer training workshops, as well as numerous organized youth event days.
more coming soon...

Beau Turner Youth Conservation Center from Steve Shafer on Vimeo.
Associated Agency:
Florida Fish and Wildlife Conservation Commission